Directions To Hope Baptist
Hope Baptist Church Location:
8 Pleasant Hill Church Road
Winder, Georgia 30680
From Athens:  Take Hwy. 316 West. Turn right at the intersection with Hwy. 211. This street will dead end in Statham near the railroad tracks. Turn left at the dead end (you will be on Hwy. 8), and in one mile turn right onto Pleasant Hill Church Road. Drive less than two miles, and Hope Baptist Church will be on your right.
From Bethlehem: Take Hwy. 316 East. Turn left at the intersection with Jackson Trail. Cross over Hwy. 53, Hwy. 8, and the railroad tracks. Watch for Laurie Williamson Rd. about 1/2 mile on your right past the tracks. Turn right. This road dead ends less than a mile at our church.
From Winder: Take Hwy. 82 (where it intersects with Hwy. 11/53 in front of Quality Foods) toward Jefferson. Our church is located five miles from this point on Hwy. 82 on the right at your first 4-way stop.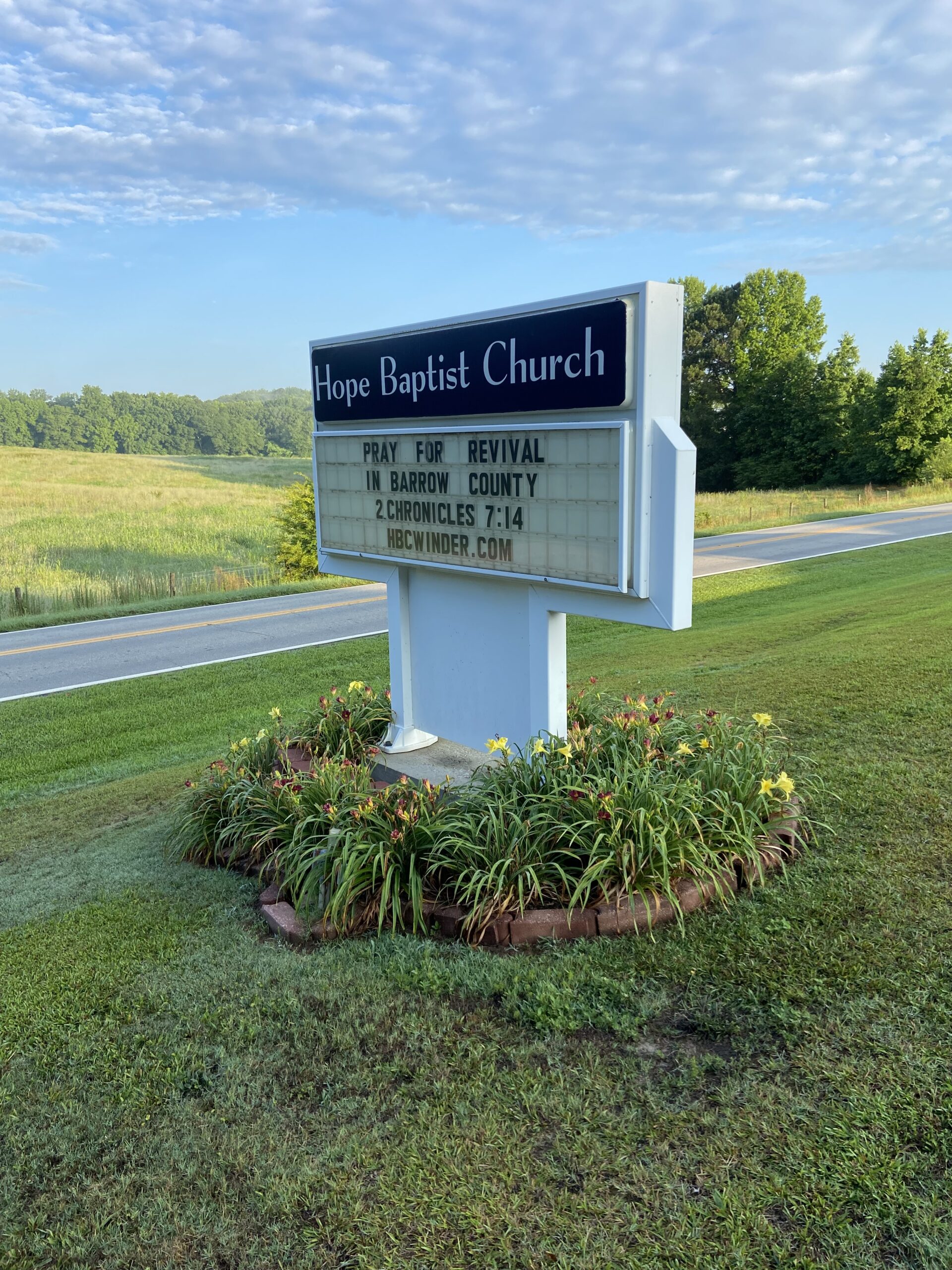 A Message from the Pastor:

"Jesus told us: "By this shall all men know that ye are my disciples, if ye have love one to another." (John 13:35)  Love, poured out on us by the Holy Spirit, is what makes Hope work. We are not trying to be the "cool" church, the "intellectually stimulating" church, or any other kind of church contrived by human wisdom. Our motto, "Friends Seeking God Together," is not simply a catchy phrase. It's us. We want to be a community of friends where God demonstrates His wisdom by the power of the Holy Spirit every time that we meet together. If your heart burns for this kind of place, come see if I am telling the truth or just giving you another church sales pitch. Jesus lives at Hope."